Career & Jobs
The Rübezahl is unique!
A romantic wellness hotel with charm and individuality in the direct vicinity of the world-famous castles of Neuschwanstein and Hohenschwangau.
Our employees are personalities and are close to our hearts!
Become part of our up-and-coming Rübezahl team if...
... you bring fun and passion to your work.
... the well-being of our guests is close to your heart.
... you would like to be part of a young and dynamic team.
We look forward to receiving your application!
Current job advertisements: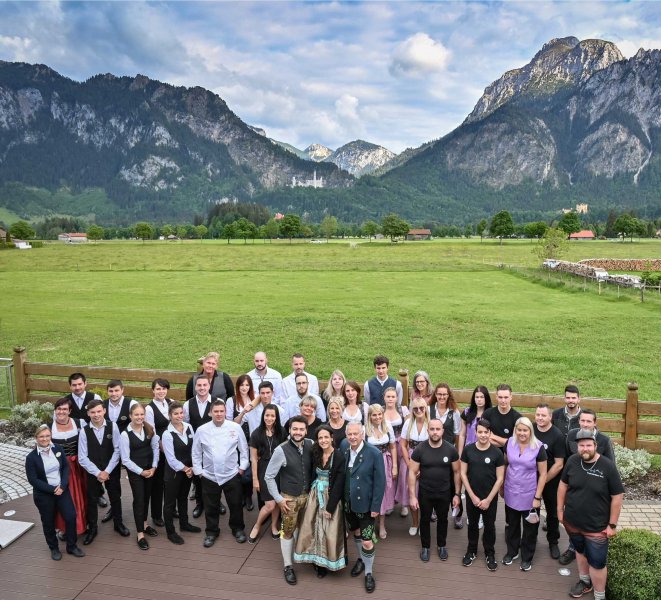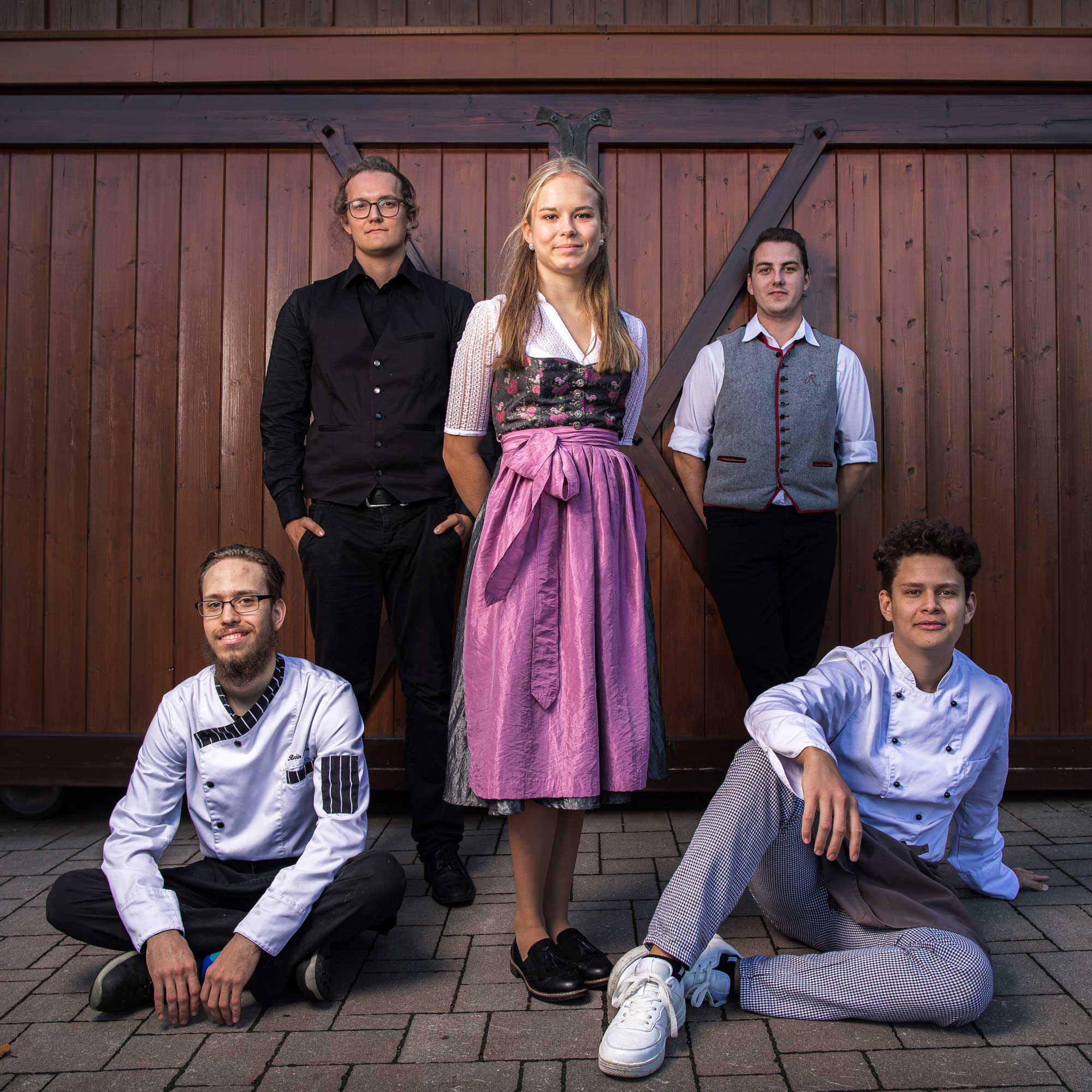 The apprenticeship at Das Rübezahl

Motivated and committed apprentices are the heart of the Das Rübezahl staff team. During the varied and extensive training, you will get to know the most important departments of the hotel, depending on your interests. In the restaurant, spa, front office, housekeeping and kitchen. The vocational school is located in Bad-Wörrishofen.

The training is completed by various in-house training courses and seminars, e.g. wine, spice, tea and glass training courses as well as various excursions. As a rule, the training period is 3 years, but can be shortened to up to 2 years by arrangement and under certain conditions. After a successful training period, a permanent position with higher responsibility is possible.
 

We offer apprenticeships for:

- Hotel specialist
- Restaurant specialist
- Cook

The Rübezahl is certified as

Dual studies in hotel management / culinary management
Employees who are interested in a part-time dual study programme (Bachelor of Arts in Business Administration) will also find a suitable position with us.
Through the cooperation with the dual universities DHBW Ravensburg and IST Düsseldorf, there are various ways to study dual studies with us.
The Rübezahl Employee Benefits
Above-average pay depending on qualifications including board and lodging if required
Hours recorded with time off in lieu
Holiday and Christmas bonuses after one year with the company
Additional holiday days for long-term employees
Company support for further training: 1 technical book per half year and up to 100% of the further training costs after one year of employment
On request and subject to availability, we will provide a reconditioned city or mountain bike.
Assistance in finding accommodation or staff housing provided
A personal atmosphere in a team of over 60 employees
5-day week, other hours/days combinations possible on request (e.g. 6-day week, 30-hour week, etc.)
Employee discounts, e.g. for beauty treatments, for refreshments in the hotel's own mountain hut, etc.
Employee App "hotelkit" for duty rosters, information exchange, knowledge database, etc.
Friends & Family holiday rates
Membership in a modern fitness studio
Do not hesitate and send your meaningful application to: